This time of year, I look for those little surprises in the landscape that extend the season of beauty in the garden. Asters in September and October and the native grasses in the late fall and winter punctuate the landscape with form, texture and color. One shrub that is a thrill for me to discover in the fall is American Beautyberry (Callicarpa americana).
During the summer, American Beautyberry is nondescript and often overlooked. It has an open, loose appearance with medium green, opposite leaves. Dense, lavender-pink flowers develop from the axils of the leaves in June.
But the real show starts in August and continues through November, with fruit set so abundant that the stems are encircled with brilliant violet to magenta, round berries that are one quarter inch in diameter. These berry clusters appear along the stem, providing a spiraling whorl of color. Many birds including cardinals, mockingbirds, and robins adore the berries, which are stunning in fresh or dried arrangements.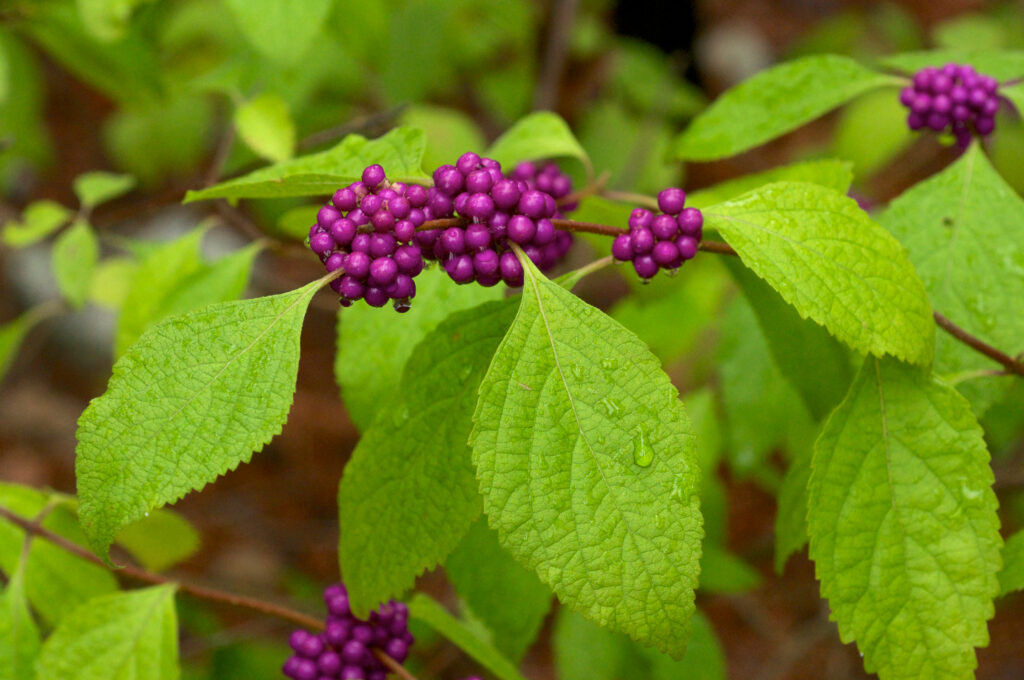 This shrub thrives on neglect. It fruits more abundantly in full sun, but grows best in partial shade. An area with morning sun and afternoon shade is the preferred location. Provide medium to moist soil close to paths and walkways so all who pass by can enjoy the berries. This shrub would grow well as a colorful, informal backdrop to perennials, but looks best when used for naturalizing, or in mass plantings.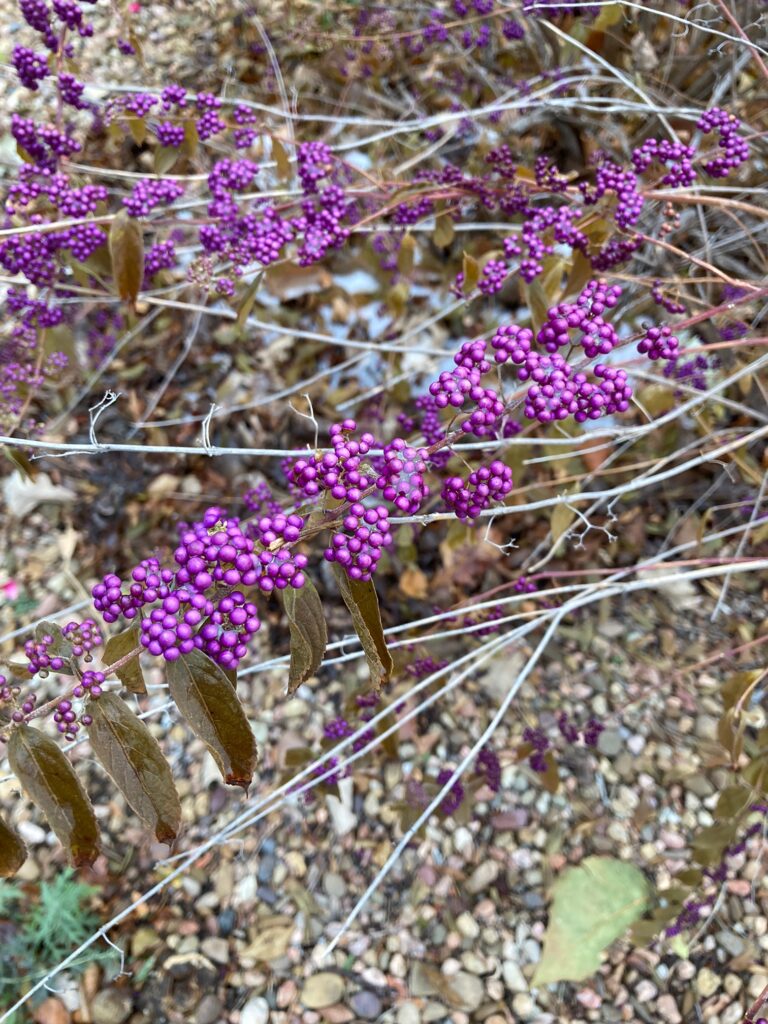 American Beautyberry is native to much of the eastern and southern United States. It is hardy to zone 6 so I treat it like a perennial, since it will die back to the ground each winter. This will not affect the flowering. The plant will bloom and produce fruit on new growth each year. It matures to about three feet tall and two to three feet wide. In warmer areas, it can reach eight feet tall and eight feet wide.
We have offered this attractive native shrub at our plant sales, but most people don't know what it is. As the name describes, it's a native shrub with beautiful berries. Find a place in your landscape for American beautyberry.