What a wonderful time of year when we take a moment to reflect and be thankful for all the blessings we have received. Blessings are around us, but we may have to look a little harder to find them lately.
At Dyck Arboretum of the Plains, we're thankful for you! We are so grateful that you walk right alongside us with your interest, time, talent and support. You may not be in the building with us, but your partnership with our mission means so much. We couldn't do what we do without your support and encouragement. Thank You!
I would also like to express my thanks to the adaptive and talented staff of the Arboretum for their many sacrifices this past 18 months. Each of them did yeoman's work.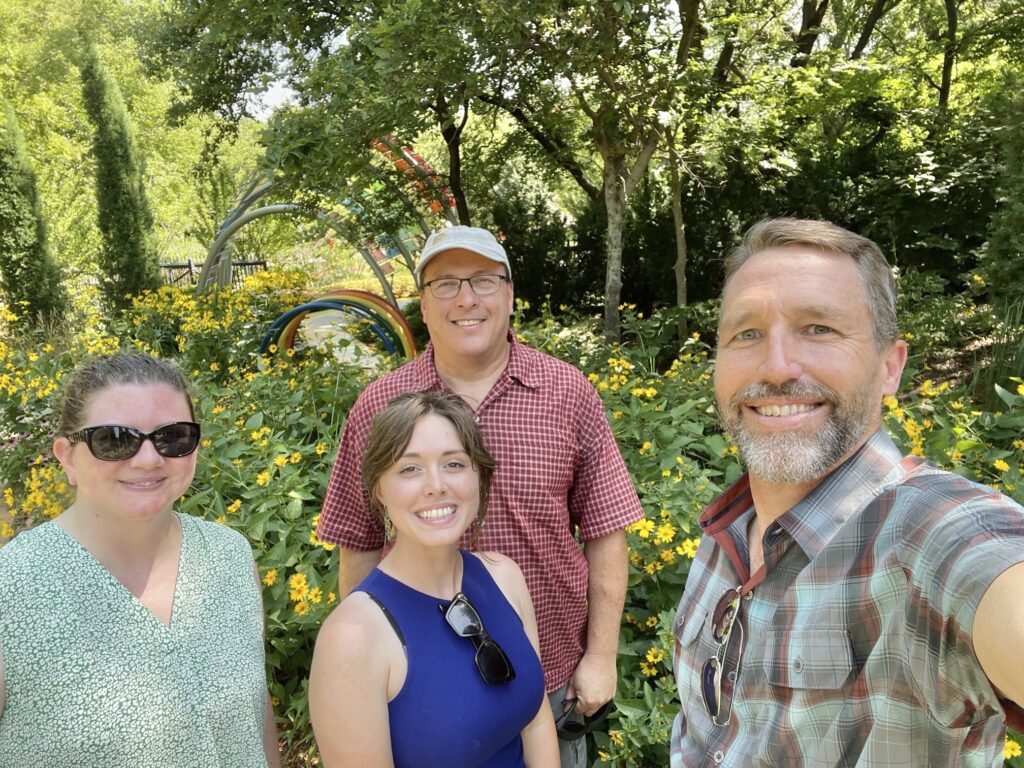 Brad Guhr: Education Coordinator/ Prairie Restoration / Prairie Window Concert Series Coordinator
I appreciate Brad's interest in prairie education. Through his work with the Earth Partnership for Schools program, over 290 teachers and 50,000 students have been introduced to the beauty of the prairie landscape. These students are the next generation of stewards and conservation enthusiasts.
He also has a passion for good music and I totally trust his work with the concert series. He has a knack for picking the right performers for each season.
I also appreciate his willingness to serve wherever needed. We all wear many hats and he is always asking what needs to be done. He is also our spreadsheet guru.
Thanks Brad!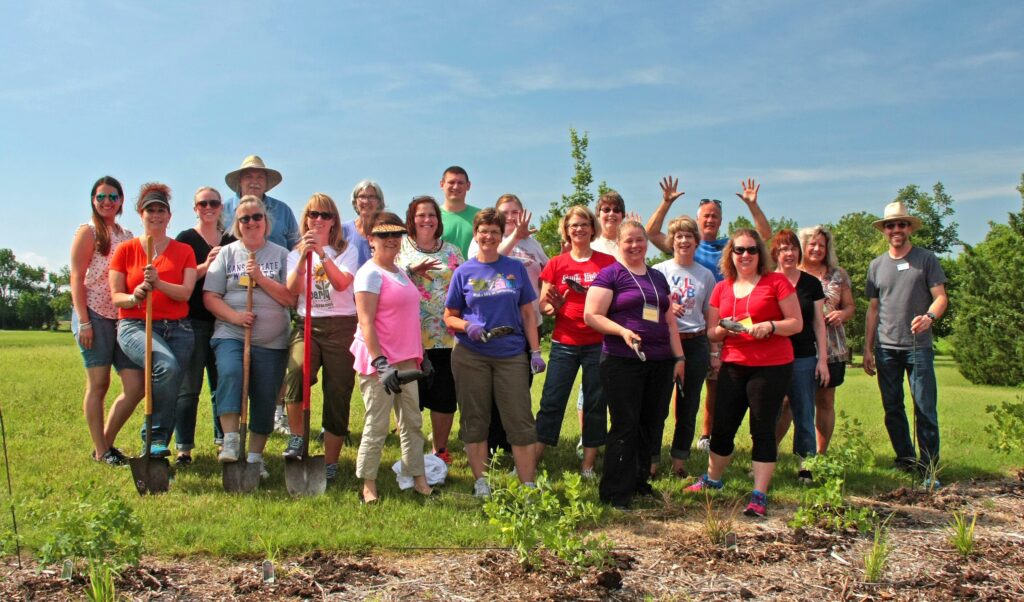 Janelle Flory Schrock: Public Engagement Coordinator / Office / Rentals
Janelle works in a setting where there are constant distractions. She is pulled in so many different directions each day between phone calls, walk-ins, and other interruptions, it's difficult to focus on just one thing at a time. In spite of all the chaos, she manages to somehow keep things moving forward. I appreciate her willingness and ability to work through these challenges. I am sure there are days she wonders what got done, but it does.
She does a great job managing our website and social media spaces. She makes me sound more eloquent than I really am by reviewing blog my posts. In addition she manages memberships, contributions, rentals, and gift shop, as well as our plant sale and ticket sales, even though bookkeeping is not her favorite thing.
And yes, I appreciate her ideas and creativity, even though she doesn't get to show this side as much with all the other things she does. I know she is underappreciated, but she is so vital to our organization.
Thanks Janelle!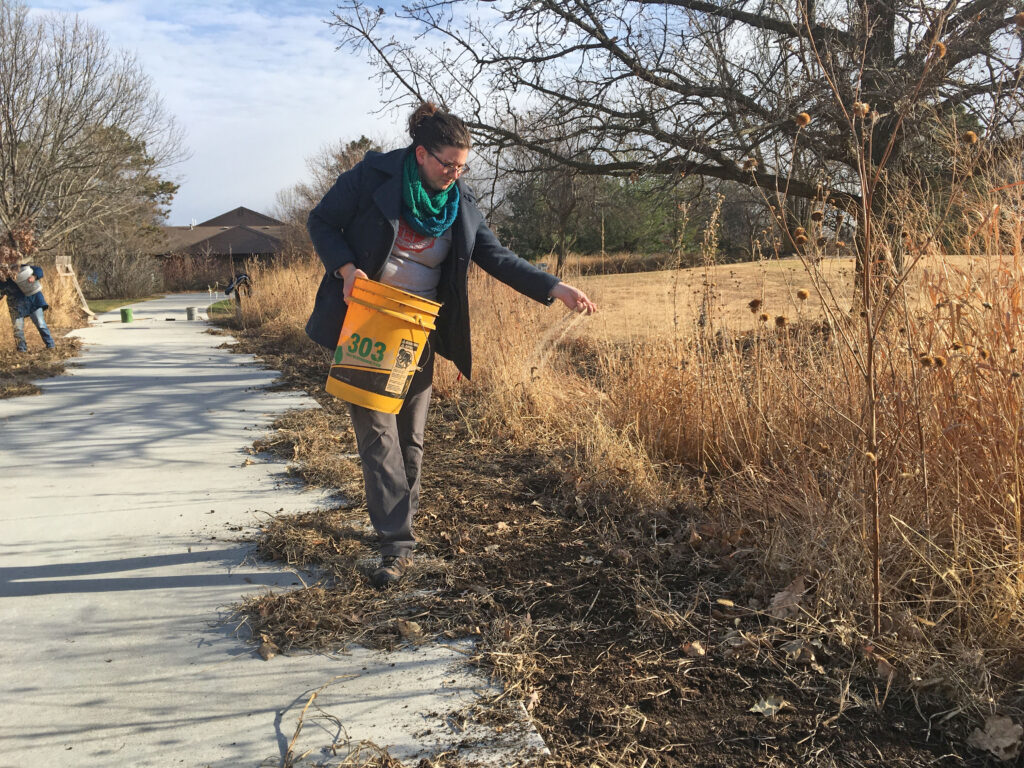 Katie Schmidt: Grounds Manager / Horticulturist
Katie was hired to take care of the grounds, but she has taken on so many different roles. She manages the plant sales, give presentations, drafts landscape designs, and manages students and volunteers. I appreciate Katie's can do attitude. If something needs to get done, she figures out a way to make it happen.
I believe she would say that she is not always a people person, but people gravitate to her. Her creativity and passion for what she does is infectious. Volunteers love working for her.
I appreciate the care in which she manages the Arboretum grounds. It is not easy taming the prairie and not letting it get too out of control. There is a fine line between wild and too wild. She has a great eye for plant selection and design.
Thanks Katie!
When you see these hard working folks at the Arboretum, please express your gratitude to them. They deserve it.