Learning to identify wildflowers is a rewarding pastime that can greatly increase one's appreciation of the world of nature. Identifying plants in their natural setting can also inform our decisions on what and how to plant many of these wildflowers, grasses, trees and shrubs in our own yards.  Identification is made easier with the aid of a good wildflower guide especially if you are going old school without a phone. These books usually include photographs, drawings, written descriptions, and information on the plant's ecology and distribution. 
The Arboretum staff is occasionally asked to recommend books on plants and animals. Most of the time we use our phones and search the internet for the information. However, there is something tactile about holding a field guide in your hand and working through the identification process. There are a number of good general guides, the following are particularly helpful in Kansas.
Wildflowers and Grasses of Kansas
A field guide by Michael John Haddock. Flowers grouped by color of bloom.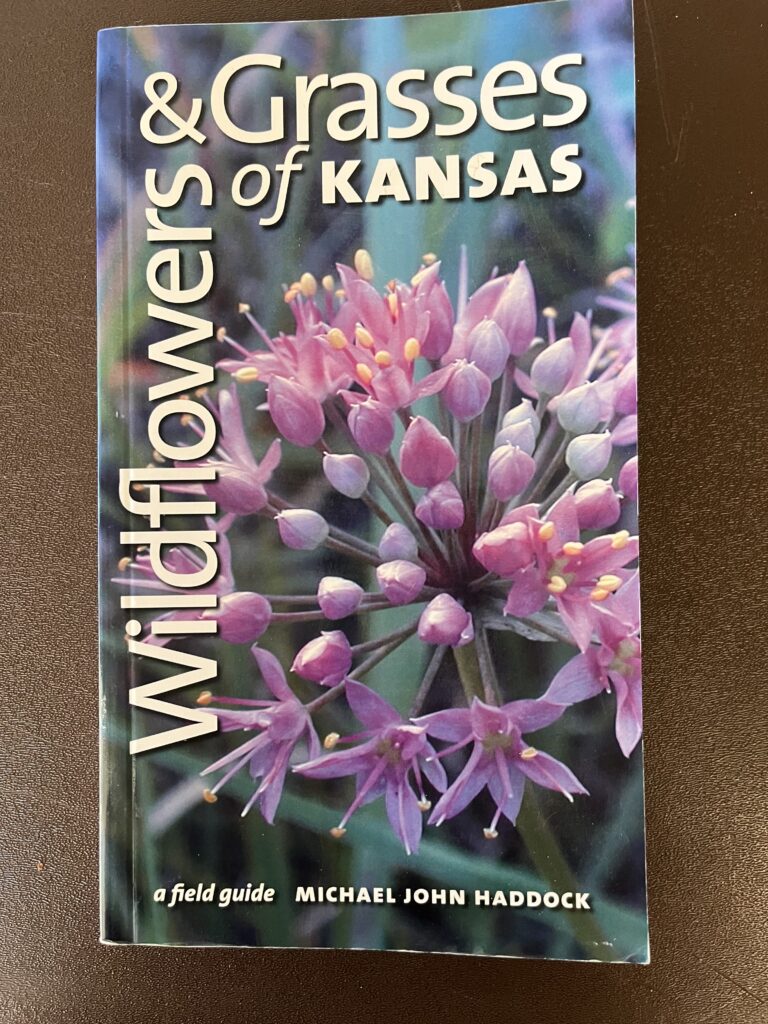 Kansas Wildflowers and Weeds
by Michael John Haddock, Craig C. Freeman, and Janet E. Bare. This book is very scientific but thorough. If you find a plant you can't identify, look here.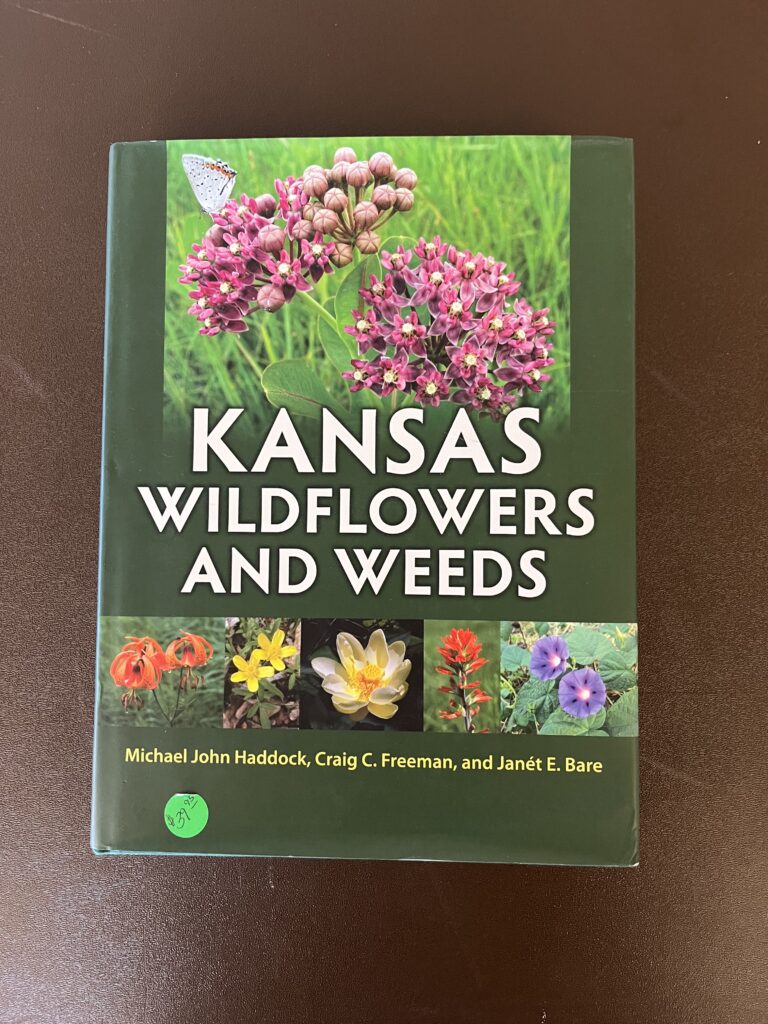 Trees, Shrubs, and Woody Vines in Kansas Revised and Expanded Edition
by Michael John Haddock and Craig C. Freeman. I love this book and use it often. It has the county the plants are found in Kansas.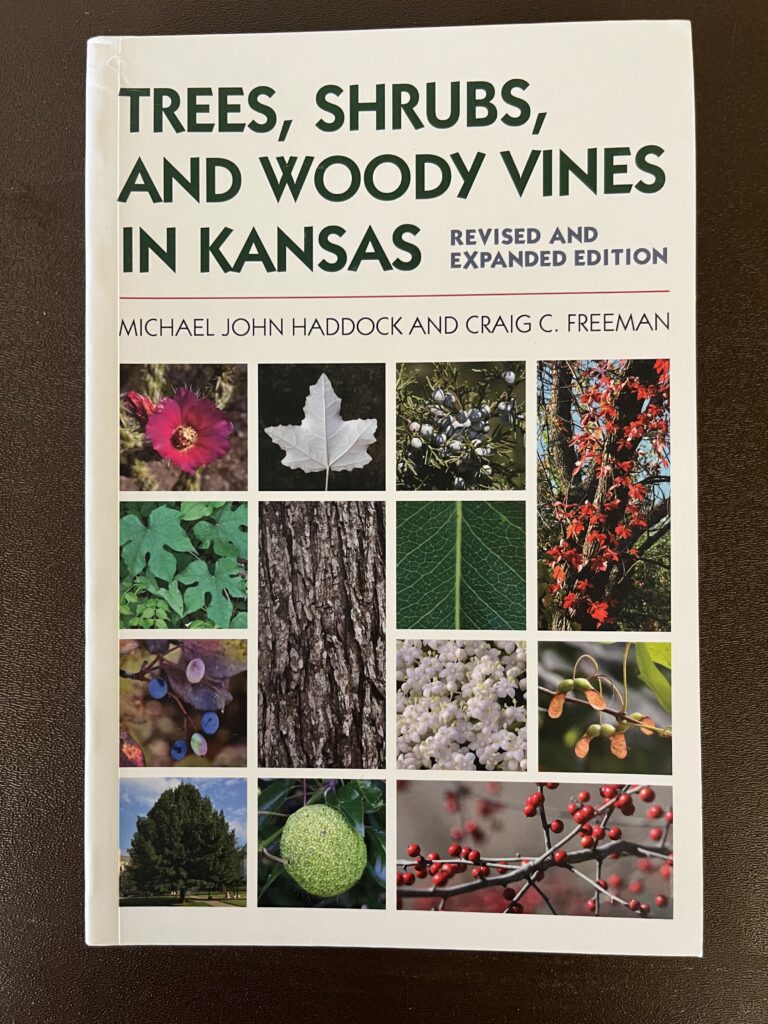 Field Guide to the Common Grasses of Oklahoma, Kansas
by Iralee Barnhard. It has great color pictures and descriptions.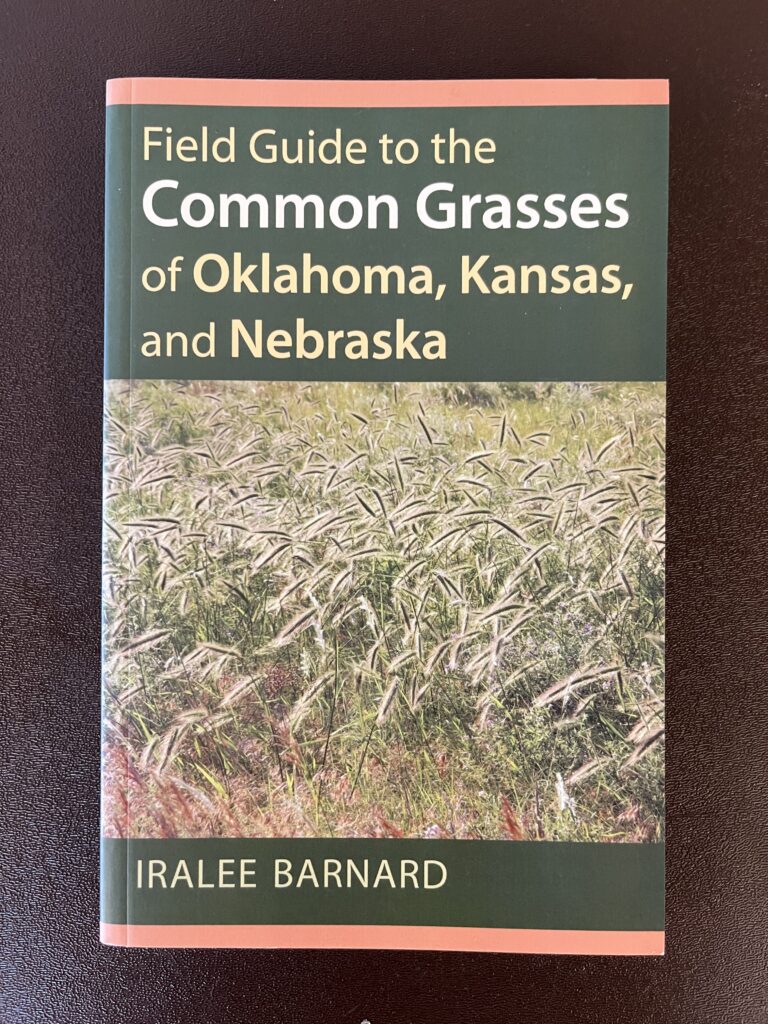 The Guide to Kansas Birds and Birding Hot Spots
by Bob Gress and Pete Janzen. Color pictures, field identification and other valuable information.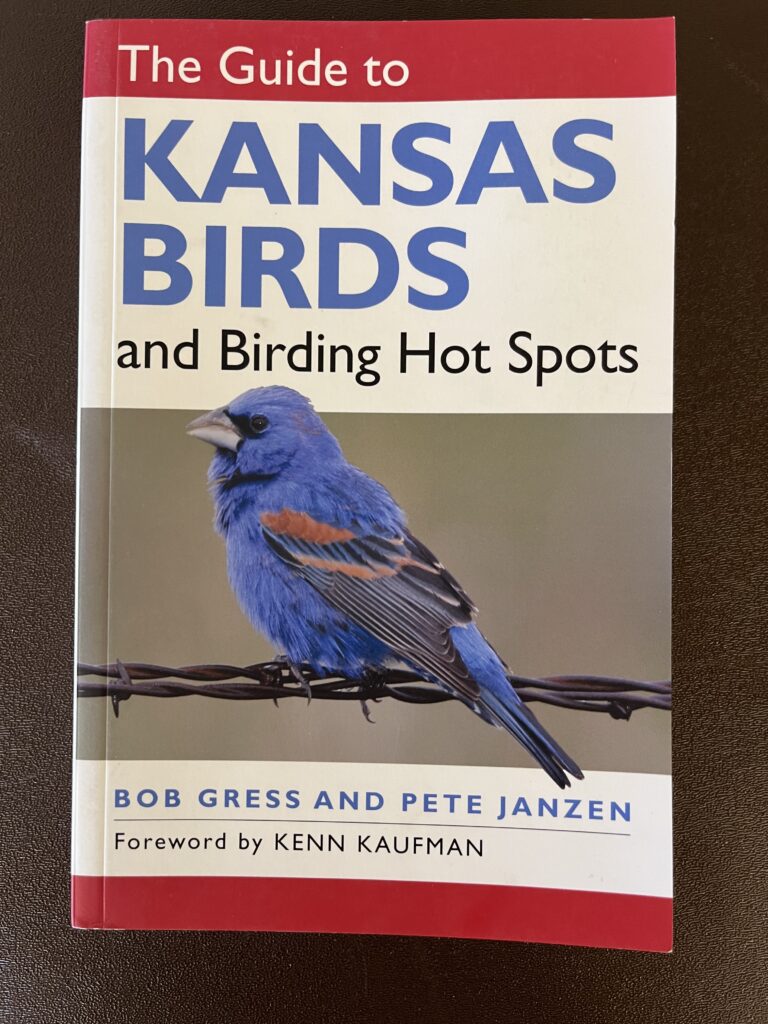 Pocket Guides from the Great Plains Nature Center*
Kansas Snakes, Common Kansas Butterflies, Great Plains Waterbirds, Kansas Raptors, Kansas Red Hills Wildflowers, Kansas Flint Hills Wildflowers and Grasses, Common Kansas Backyard Birds, and Great Plains Shorebirds, Common Kansas Mushrooms, Kansas Amphibians, Turtles and Lizards, Kansas Land Snails, Kansas Mammals, Kansas Freshwater Mussels, Kansas Stream Fishes, Common Kansas Spiders, and Kansas Threatened and Endangered Species.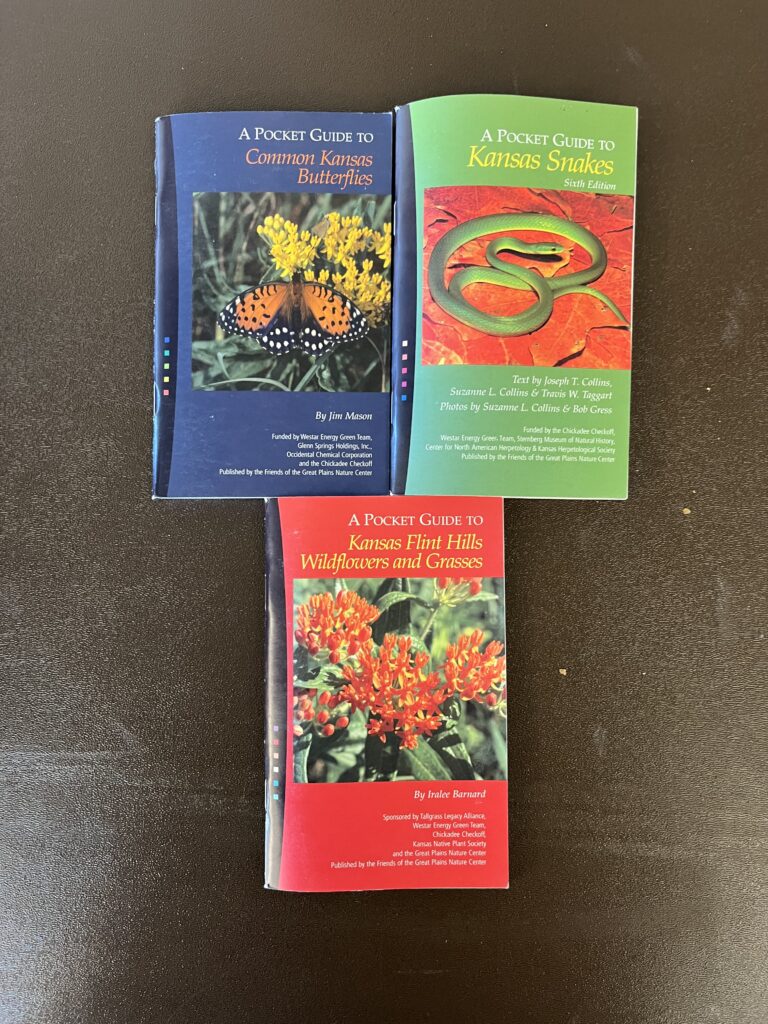 *Single copies of the GPNC Pocket Guides may be picked up free at the Great Plains Nature Center. All GPNC Pocket Guides may be downloaded in pdf format from GPNC.org. Copies can be mailed for $3.00 each by sending a check payable to the FGPNC, to: Pocket Guides, Great Plains Nature Center, 6232 East 29th St. N, Wichita, KS 67220.
I know technology has changed so much of how we identify the world around us, but quite often, I still use these guides and books rather than my phone. In the absence of a guide I will take a picture with my phone, note the location and site conditions so I can look it up the next day in the office. Nature is a good teacher and I use the things I learn from the field in so many different ways. I am often amazed at the beauty of what I have found, but also the resiliency that it takes to survive where it is growing. Understanding leads to appreciation and appreciation leads to conservation and stewardship.       
These wildflower guides are available online and some can be purchased at our gift shop during the holidays.