Use of the Prairie Discovery Lab, completed in 2019 as a part of the Horticulture and Utility Building (HUB), also includes use of an adjacent preparation kitchen and access to two restrooms. A water fountain and sink/cabinet are also located in the PDL. Maximum capacity for the room is approximately 150 seated in chairs or 110 seated at tables.
Rental Inquiry Packet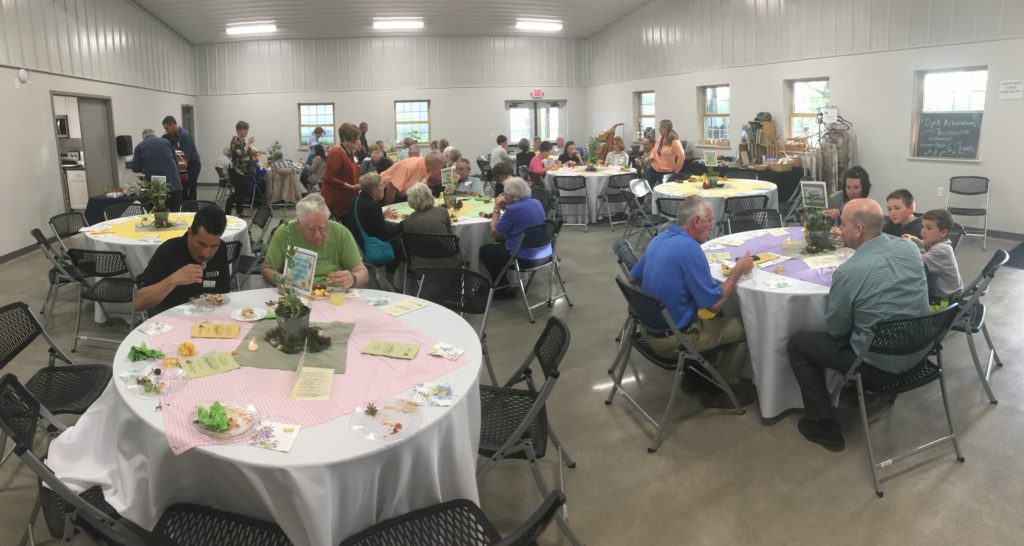 Capacity
Board meeting: 25
Classroom: 60
Lecture/ceremony: 120
Banquet: 110
Rates (Prairie Discovery Lab)
$100 provides 5-hour use
$175 provides 10-hour use
$25/hour for additional hours
Renter is responsible for set-up and tear-down, or can add the staff set-up/take-down fee (see rental inquiry packet).
Deposit:
A $100 damage deposit is required for all non-wedding rentals to reserve the space. This fee is in addition to rental fees and will be returned to the renter following a satisfactory inspection of the facility by arboretum staff.