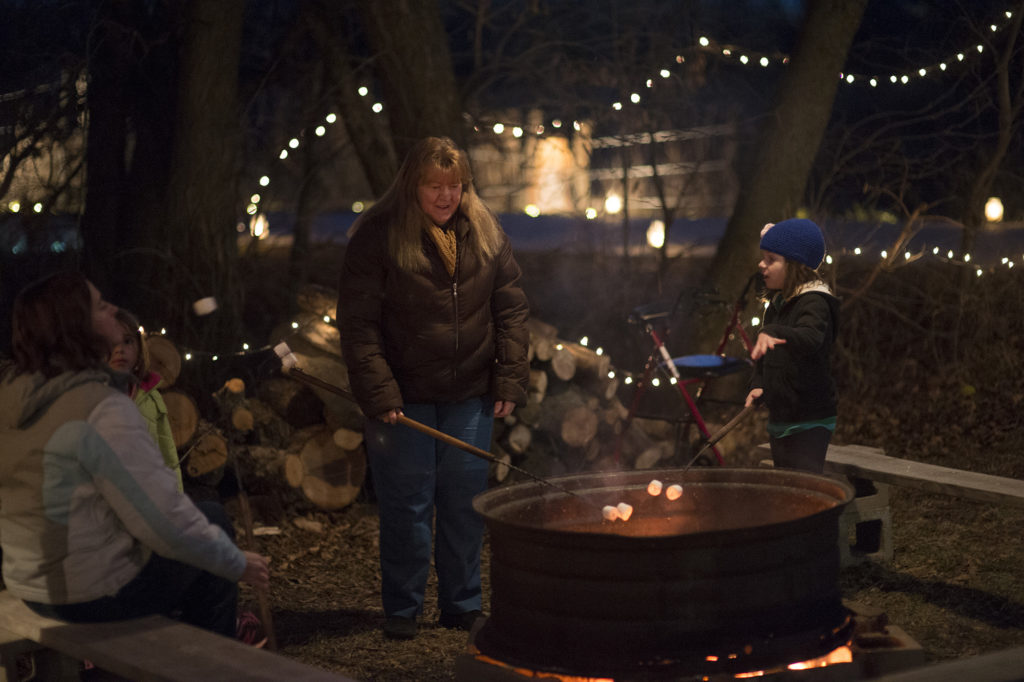 Winter Luminary Walk: Thanksgiving Weekend
November 29th, 2019 - November 30, 2019 5:30pm - 8:00pm
Dyck Arboretum of the Plains
177 West Hickory
Hesston, KS 67062
Get Directions
---
The Luminary Walk has been altered for Saturday, November 30,2019 due to high winds. It will be too dangerous to start bonfires and light luminaries.
Strings of lights will be lit, Harpist RoJean Loucks will perform at 7 pm in the Pavilion, and folks are still welcome to walk the grounds by twinkle light. Free-will donations appreciated. Here's hoping that for next weekend's Luminary Walk that the weather will be better!
---
The Prairie Sleeps
Enjoy the natural beauty of Kansas in winter, as we illuminate the striking textures and forms of the prairie with tens of thousands of lights and nearly 1,000 real candle luminaries! Roast marshmallows and enjoy s'mores around the fire pits. Take a break from the cold with hot drinks and cookies in the Visitor Center, and enjoy various stylings of music in the Prairie Pavilion.
---
Advanced Tickets
$5 for Adults
$2 for Children Ages 3-12
Advanced tickets may be purchased during business hours in the Arboretum office, or by submitting a ticket request via email. (An email invoice will be sent to you, payable via credit card.)
---
Admission at the Door
$6 for Adults
$3 for Children Ages 3-12
---
Performances/Activities in the Pavilion
Saturday, November 30 at 7 pm: RoJean Loucks, Harp
---
---
Thank you to our Business Partners for making this event possible!