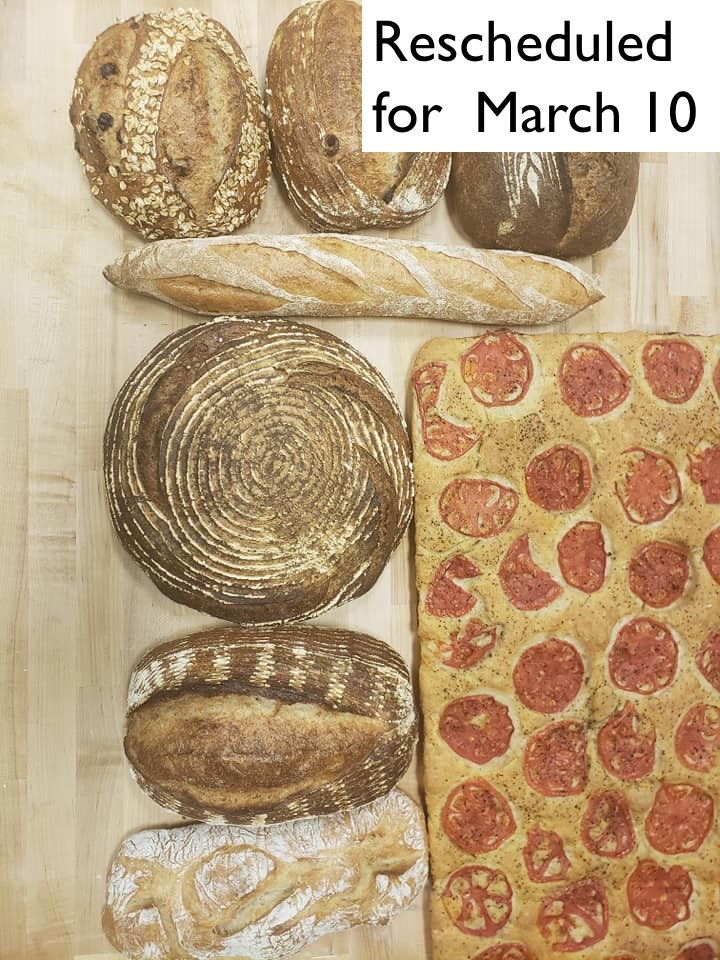 Turkey Red Bread on the Plains
March 10th, 2020 - 6:30pm - 8:00pm
Dyck Arboretum of the Plains
177 West Hickory
Hesston
Get Directions
---
Stimulate your intellect and expand your horizons during January, February and March at Dyck Arboretum of the Plains. Featured topics for this coming series are birds, bread making, and petroglyphs. Lectures begin at 6:30 and end by 8 p.m.
Cost: $5 per person.
---
What do you get when you combine deep Kansas ancestry with generations of growing hard winter wheat, a milling science degree, passion for locally-sourced ingredients, an entrepreneurial spirit, and thousands of hours of bread baking experimentation? You get magic, otherwise known as Crust & Crumb by Sharon Entz. Sharon's artistry for delicious savory and sweet baked goods has drawn nearly a cult following and is a popular feature at restaurants and farmers markets throughout South-Central Kansas as well as during intermissions of the Dyck Arboretum's Prairie Window Concert Series. Come hear, see, and possibly even taste the story of Crust & Crumb.