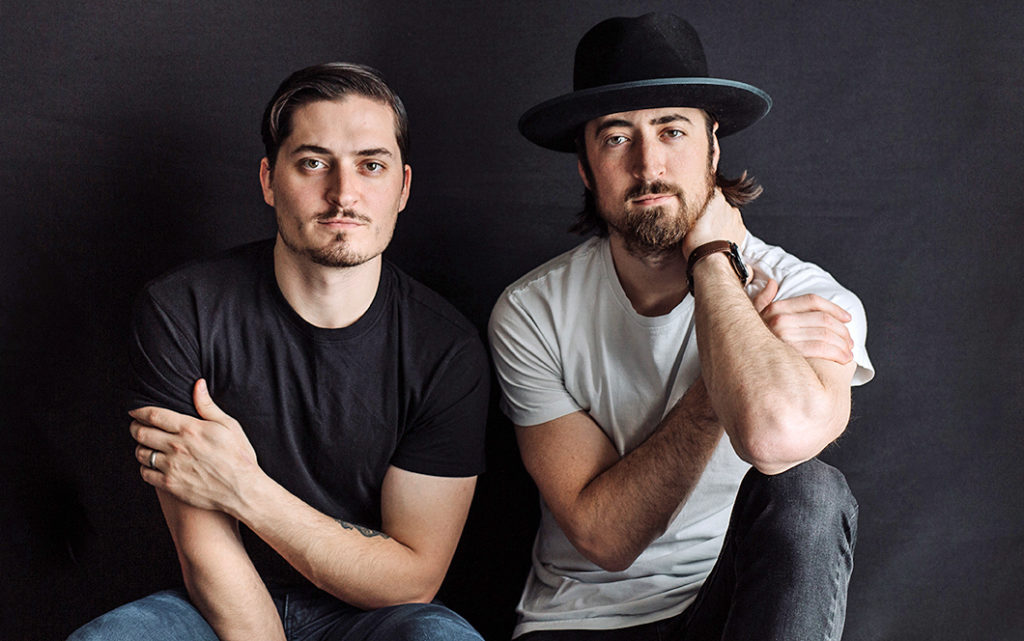 The Talbott Brothers
December 8th, 2019 - 4:00pm - 6:30pm
Dyck Arboretum of the Plains
177 W. Hickory Street
Hesston, KS 67062
Get Directions
---
Blood is thicker than water and there's nothing like family creating music together to prove it. With contrasting blood-harmonies and left-handed/right-handed guitar playing, singer-songwriter duo The Talbott Brothers combine rock, blues and pop with honest storytelling.
Nick and Tyler were born and raised in Imperial, a small town in Southwestern Nebraska, just a stone's throw from the Colorado border. They began writing and performing together before relocating to their mother's birthplace of Portland, Oregon. Tyler, the youngest (lead vocals, baritone guitar, harmonica) and Nick, the oldest (backing vocals, lead guitar) discovered their love of music after digging their dad's old dreadnaught guitar out of the basement and teaching themselves to play along to Johnny Cash, Bob Seger and the Beatles on vinyl.
Following the release of 2017's GRAY, they found themselves in front of sold-out crowds in the US and sharing the stage with ZZ Ward, Johnnyswim and AJR. Ear to the Ground Music dubbed the record as one of the 'Top 5 Albums of the Year' stating it as, "equal parts optimistic and captivating, inspiring and hopeful." Through rigorous touring and over half a million streams on Spotify, they continue to build a strong and loyal fanbase wherever they go.
Tickets
Pre-paid, reserved seating single-concert tickets (pre-tax) are $25 for adults and $15 for children 18 and under; Dyck Arboretum members receive a 10 percent discount – $22.50/$13.50.
Crust & Crumb a la carte menu ($5 each) at intermission (approximately 4:45 p.m.):
Savory:
Bierocks
Classic Caesar Salad
Sweet:
Chocolate Pecan Pie
Stollen
Learn more about The Talbott Brothers at https://www.thetalbottbrothers.com/.
Presented by Dyck Arboretum of the Plains and the Prairie Window Concert Series.