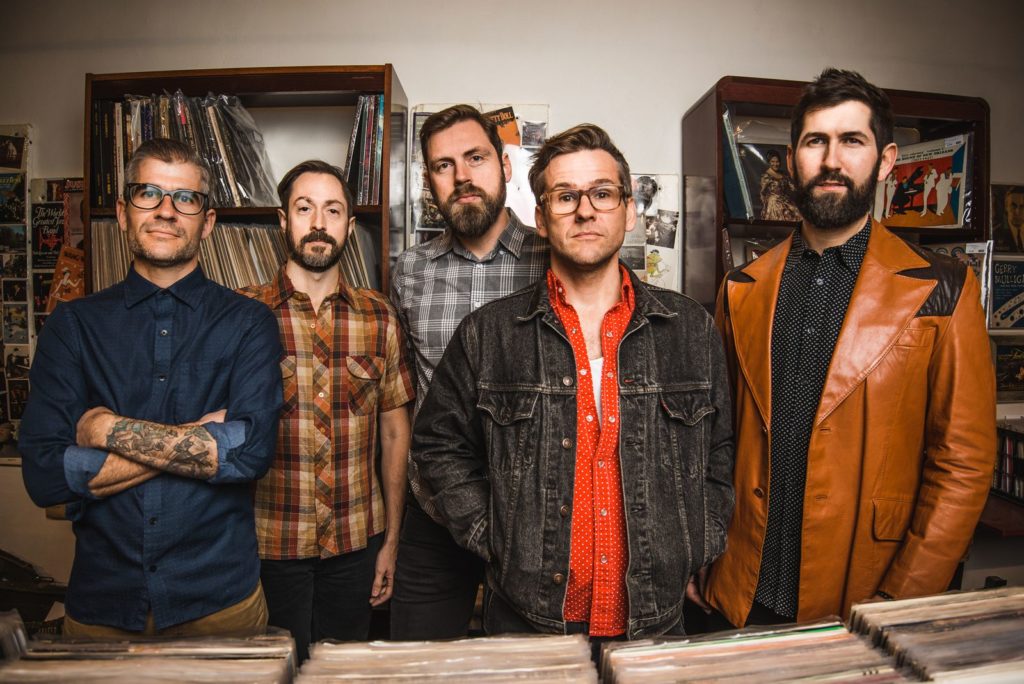 The Steel Wheels
October 26th, 2019 - 7:00pm - 9:30pm
Memorial Hall at Bethel College
300 E 27th St
North Newton, KS 67117
Get Directions
---
Seats are still available and general admission tickets may be purchased at the door beginning at 6 pm (credit card, check or cash).
Single-concert tickets including tax are $28 for adults and $17 for children 18 and under.
Non-season ticket holder tickets are all general admission. Doors at Memorial Hall, Bethel College in North Newton open at 6:00 p.m. for the 7:00 p.m. show. No paper tickets will be given. The names of all ticket holders will be registered with seating hosts and you will simply check-in with a seating host upon arrival. Tickets may also be purchased at the door.
---
Simultaneously familiar and fresh, The Steel Wheels bring singular energy to every note they play and sparkling craft to each song. This potent combination, paired with a robust tour calendar, have made the veteran band hands-down favorites of fans and peers alike. From their base in Virginia's Blue Ridge Mountains, The Steel Wheels have played the most prestigious festivals, listening rooms, and clubs in the world, earning a reputation as one of the top independent bands on the scene today. In keeping with their relentless growth, the quartet has become a quintet with the permanent addition of percussionist Kevin Garcia to the longtime lineup of Brian Dickel, Trent Wagler, Jay Lapp, and Eric Brubaker.
While 2017s' stunning studio album, Wild As We Came Here, was still ringing in the air, the band shone a light on their concerts with the release of two EPs of live music; Volume 1: Live at the Station Inn, and Volume 2: Live at The Jefferson Theatre. Ever ambitious and not content to let moss grow under their feet, the Wheels returned to the studio-retreat of Sam Kassirer, producer of Wild, to record their newest studio album, Over the Trees, that will be released July 12, 2019. This show at the Prairie Window Concert Series will be the new album's Kansas release party.
Learn more about The Steel Wheels at https://www.thesteelwheels.com/.
Presented by Dyck Arboretum of the Plains and the Prairie Window Concert Series.