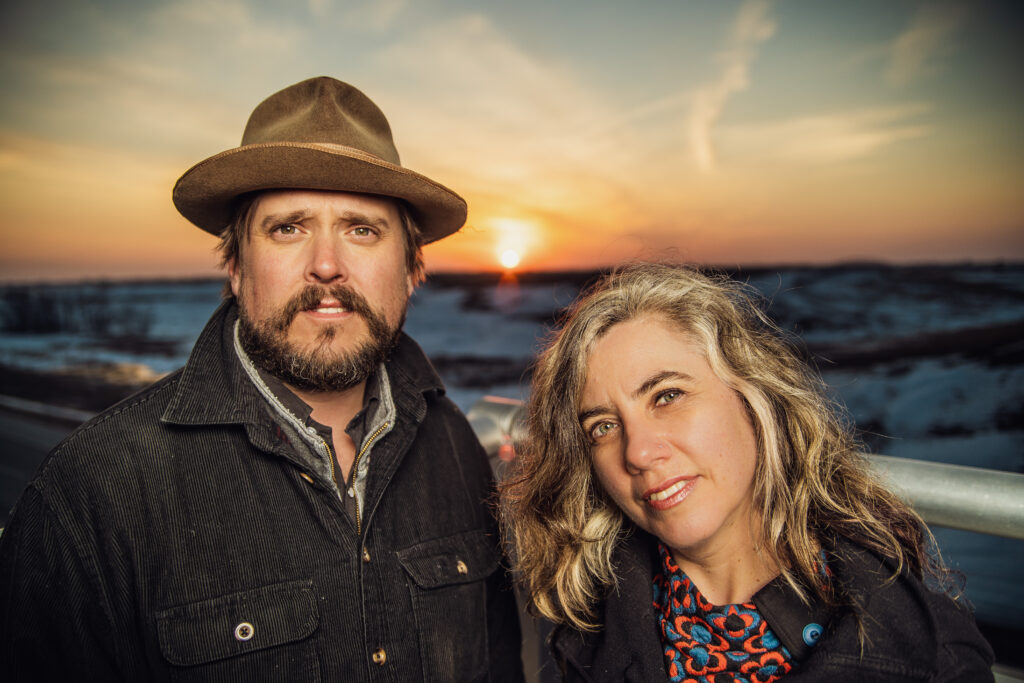 The Small Glories
October 17th, 2021 - 4:00pm - 6:30pm
Dyck Arboretum of the Plains
177 W. Hickory Street
Hesston, KS 67062
Get Directions
---
As of 10/6/21, this show has been postponed. Ticket holders will be notified as soon as we have been able to schedule a new date.
—————————–
> INTERNATIONAL FOLK MUSIC AWARDS – Artist Of The Year 2019 > CANADIAN FOLK MUSIC AWARDS – 3x Winner 2020 > JUNO AWARDS – Best Trad/Roots Album Nominee 2019 > PASTE MAGAZINE TOP 10 – Folk Artists You Need to Know in 2019 > NPR MUSIC TOP 100 – Artists to Watch at SXSW 2019
Roots powerhouse duo The Small Glories are Cara Luft & JD Edwards, a musical tour-de-force partnership planted on the Canadian Prairies.
With a stage banter striking a unique balance between slapstick and sermon, these veteran singer-songwriters have a way of making time disappear, rooms shrink, and audiences feel as they are right there on the stage with the band — writing the songs, living the songs, performing the songs. It's not uncommon for listeners to find themselves laughing, dancing, crying, or caught up in a good ol' fashioned sing-along.
Tickets
Pre-paid, reserved seating single-concert tickets (pre-tax) are $20 for adults and $10 for children 18 and under; Dyck Arboretum members receive an additional discount based on membership level.
Crust & Crumb a la carte menu ($5 each) at intermission (approximately 4:45 p.m.):
Savory:
Sweet:
Learn more about The Small Glories at https://thesmallglories.com/.
Presented by Dyck Arboretum of the Plains and the Prairie Window Concert Series.