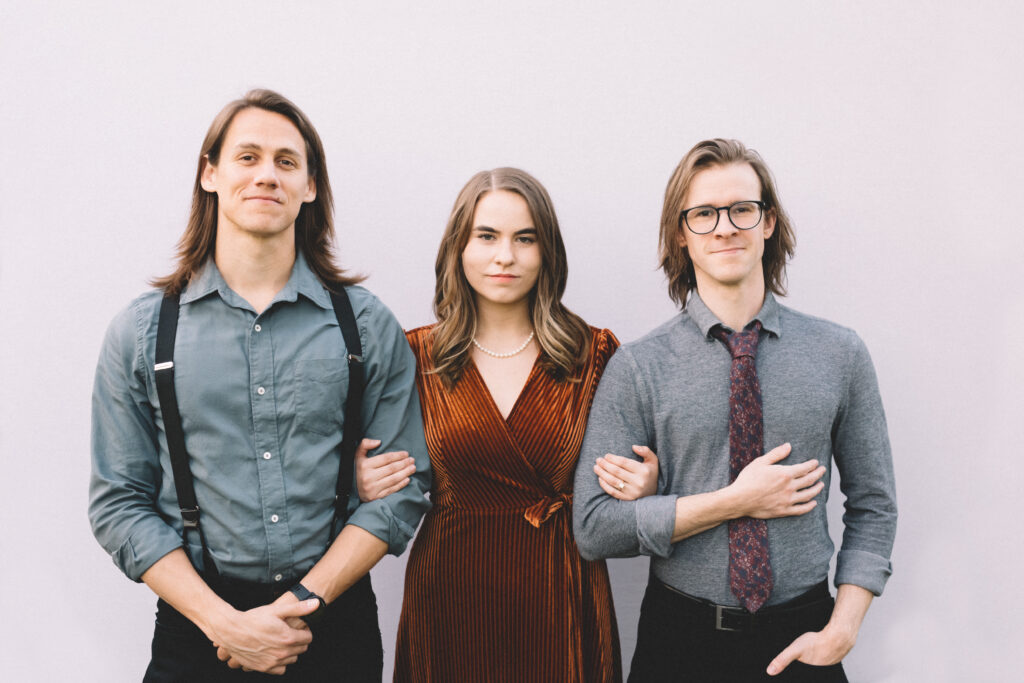 The Arcadian Wild
March 17th, 2024 - 4:00pm - 6:30pm
Dyck Arboretum of the Plains
177 W. Hickory Street
Hesston, KS 67062
Get Directions
---
Led by songwriters Isaac Horn and Lincoln Mick and with Bailey Warren on fiddle, The Arcadian Wild confidently inhabits and explores an intersection of genre, blending the traditional with the contemporary in order to create a unique acoustic sound that is simultaneously unified and diverse. With roots in formal vocal music and influences from progressive bluegrass and folk, The Arcadian Wild offer up songs of invitation; calls to come and see, to find refuge and rest, or to journey and wonder.
Tickets
Pre-paid, reserved seating single-concert tickets (pre-tax) are $35 for adults and $25 for children 18 and under; Dyck Arboretum members receive an additional discount based on membership level.
Crust & Crumb a la carte menu ($5 each) at intermission (approximately 4:45 p.m.):
Savory:
Sweet:
Learn more about The Arcadian Wild at https://www.thearcadianwild.com/home.
Presented by Dyck Arboretum of the Plains and the Prairie Window Concert Series.