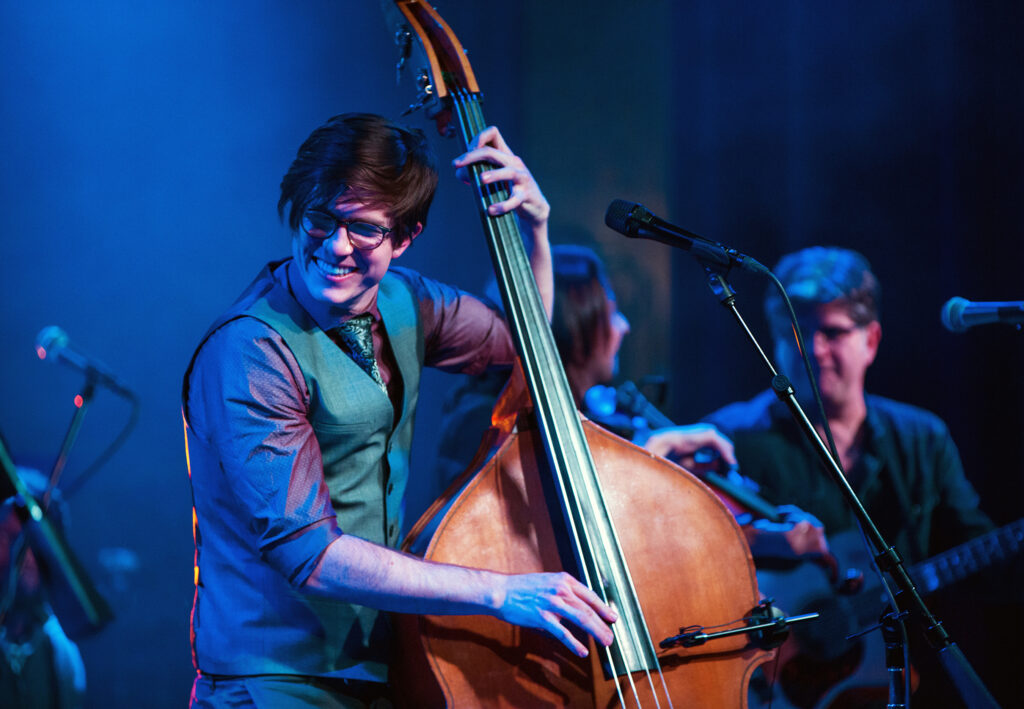 Scott Mulvahill
November 5th, 2023 - 4:00pm - 6:30pm
Dyck Arboretum of the Plains
177 W. Hickory Street
Hesston, KS 67062
Get Directions
---
"His baritone is soulful, and the songs… almost as if the lyrics are coming to him like a free-form beat poet. It's just Mulvahill and his bass, but the riff, the phrasing, and everything put together is mesmerizing. Scott Mulvahill is a new sensation, a rising star in the American music scene." ~San Diego Troubadour
Tickets
Pre-paid, reserved seating single-concert tickets (pre-tax) are $35 for adults and $25 for children 18 and under; Dyck Arboretum members receive an additional discount based on membership level.
Crust & Crumb a la carte menu ($5 each) at intermission (approximately 4:45 p.m.):
Savory:
Ham and cheese croissants
Veggie Samosa (details tbd)
Sweet:
Pumpkin or Apple Hand Pies
Pear Cran Danish
Learn more about Scott Mulvahill at http://www.scottmulvahill.com/.
Presented by Dyck Arboretum of the Plains and the Prairie Window Concert Series.