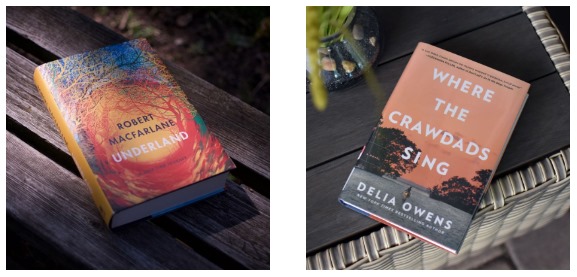 Nature Book Club April Meetup
April 6th, 2020 - 6:45pm - 8:00pm
Dyck Arboretum of the Plains
177 West Hickory
Hesston, KS 67062
Get Directions
---
We cordially invite you to join us and the Hesston Public Library for lively, informative discussions focusing on fiction and non-fiction books about the natural world.
Our second meeting will be held at the Dyck Arboretum on Monday, April 6, 2020, from 6:45 to 8:00 p.m.
Spring book selections come highly recommended by Arboretum and Library staff. They include the following titles:
Underland: A Deep Time Journey by Robert MacFarlane. In Underland, Robert Macfarlane takes us on a journey into the worlds beneath our feet. From the ice-blue depths of Greenland's glaciers, to the underground networks by which trees communicate, from Bronze Age burial chambers to the rock art of remote Arctic sea-caves, this is a deep-time voyage into the planet's past and future. 
Where the Crawdads Sing by Delia Owens. A coming-of-age crime drama about a girl growing up alone in the marshes of North Carolina. #1 on the New York Times Best-Sellers List. 
These titles will be available for check-out at the Hesston Public Library. For more information, contact Hesston Public Library (620-327-4666) or the Arboretum office.