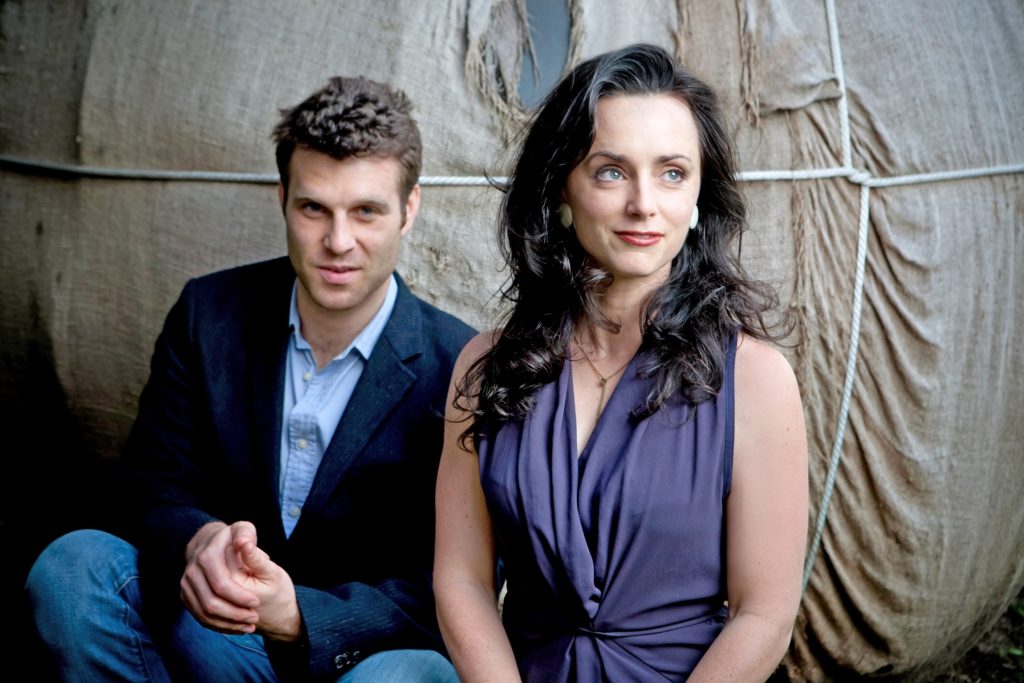 Molly Venter & Goodnight Moonshine Trio
November 10th, 2017 - 7:00pm - 9:00pm
Dyck Arboretum of the Plains
177 West Hickory
Hesston, KS 67062
---
After a successful tenure with Red Molly, Molly Venter has created the Goodnight Moonshine Trio with her husband Eben Pariser. The emotional potency of her voice in this new musical project is surrounded and supported by a lush landscape of harmonies and minimalist orchestrations conceived by Eben on vocals and electric guitar.
Learn more about Molly Venter & Goodnight Moonshine Trio at goodnightmoonshine.com.
Crust & Crumb Menu before show (starting at 6:15) and at intermission:
 Savory:
   *Potato tartlet with caramalized onions and gruyere
   *Fall feast: roast turkey with fresh cranberry sauce on croissant
  Sweet:
   *Palmiers with dark chocolate: sweet and buttery layers of flakey pastry in the shape of an elephant ear.
   *Pumpkin puff:  cream puff with pumpkin custard and topped with whipped cream.
Tickets
Pre-paid, reserved seating single-concert tickets (pre-tax) are $20 for adults and $10 for children 18 and under; Dyck Arboretum members receive a 10 percent discount – $18/$9.
Presented by Dyck Arboretum of the Plains and the Prairie Window Concert Series.