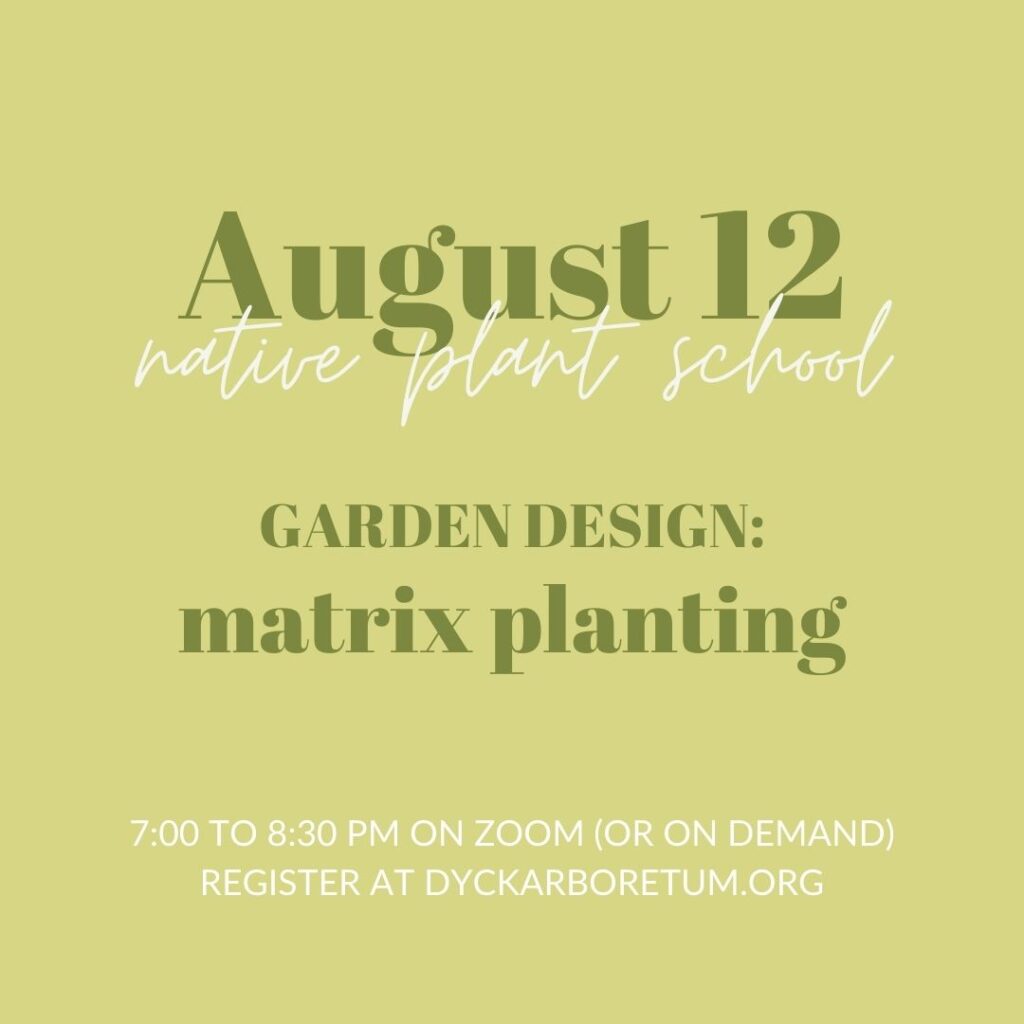 Matrix Planting (Native Plant School ONLINE)
August 12th, 2021 - 7:00pm - 8:30pm
Zoom
Your street
Your town
Register
---
Class Summary:
Join Scott Vogt as he guides you though the concept of matrix planting and how to design your own sustainable garden.
Matrix planting is where a single species, or handful of species, dominate the overall planting, forming a matrix into which other plants are blended. This design concept mimics the natural ecosystem in appearance and function. Layers of plants can grow together harmoniously, reducing maintenance and time tending the garden.
---
Native Plant School Summer 2021 Schedule (all classes are online):
Aug 12 | 7 pm – Garden Design: Matrix Planting with Scott Vogt
Aug 19 | 7 pm – Prairie Ecology: Plant Families with Brad Guhr
Aug 26 | 7 pm – Garden Impact: Edible Landscapes with Katie Schmidt
The Dyck Arboretum of the Plains offers numerous workshops that encourage the use of native plants in landscaping. Native plants are drought tolerant, ornamental, and provide food and shelter to wildlife. A landscape rich with native plants can be enjoyed for its beauty and the wealth of birds and pollinators it attracts.