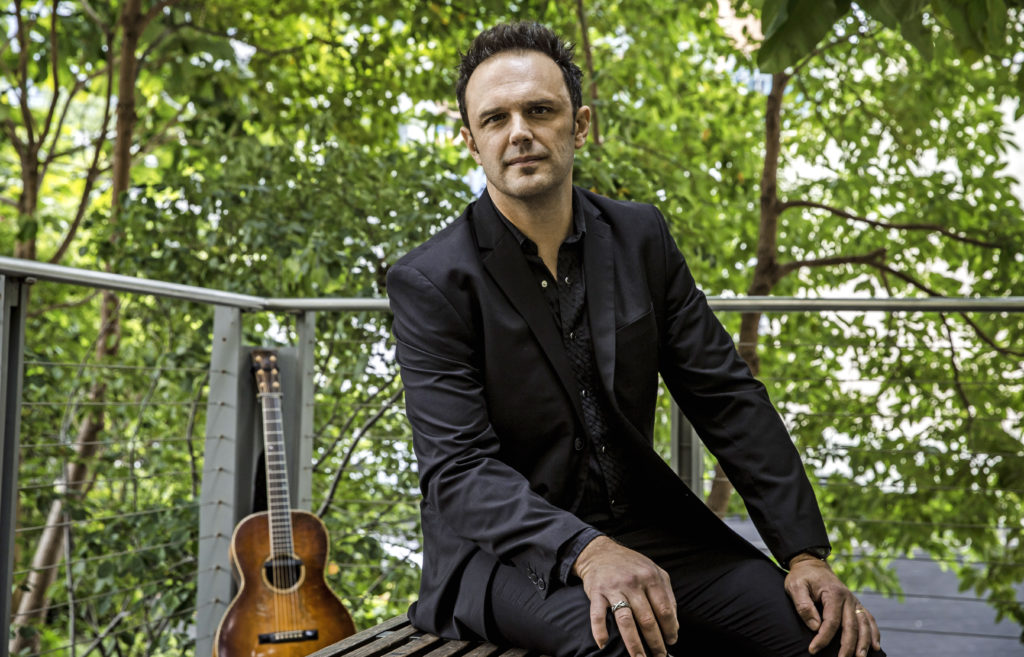 Mark Erelli
September 29th, 2019 - 4:00pm - 6:30pm
Dyck Arboretum of the Plains
177 W. Hickory Street
Hesston, KS 67062
Get Directions
---
Bearing witness to small details and fleeting moments is what dignifies our everyday stories, rendering the mundane profound. This principle has governed Erelli's approach to his two-decade career, including 11 solo albums, stints accompanying Josh Ritter, Paula Cole and Anais Mitchell, and a pair of records he produced for GRAMMY-winning songwriter Lori McKenna. Ever since Billboard magazine heralded the "simple, atmospheric grace" of his Signature Sounds debut, Erelli's belief in the sacredness of an examined life has driven him between the ostensible extremes of lullabies and murder ballads, western swing and protest anthems. 
Whether he's holding a pen or a Telecaster, Erelli's music welcomes even the casual listener, but those who choose to dig more deeply are richly rewarded. Perhaps that is what Folk Alley hears in Erelli's songs when it encourages people to "listen close; there's sure to be something in there to break your heart a split second before it leads you straight to grace."
Tickets
Pre-paid, reserved seating single-concert tickets (pre-tax) are $20 for adults and $10 for children 18 and under; Dyck Arboretum members receive a 10 percent discount – $18/$9.
Crust & Crumb a la carte menu ($5 each) at intermission (approximately 4:45 p.m.):
Savory:
Sweet:
Learn more about Mark Erelli at https://markerelli.com/.
Presented by Dyck Arboretum of the Plains and the Prairie Window Concert Series.