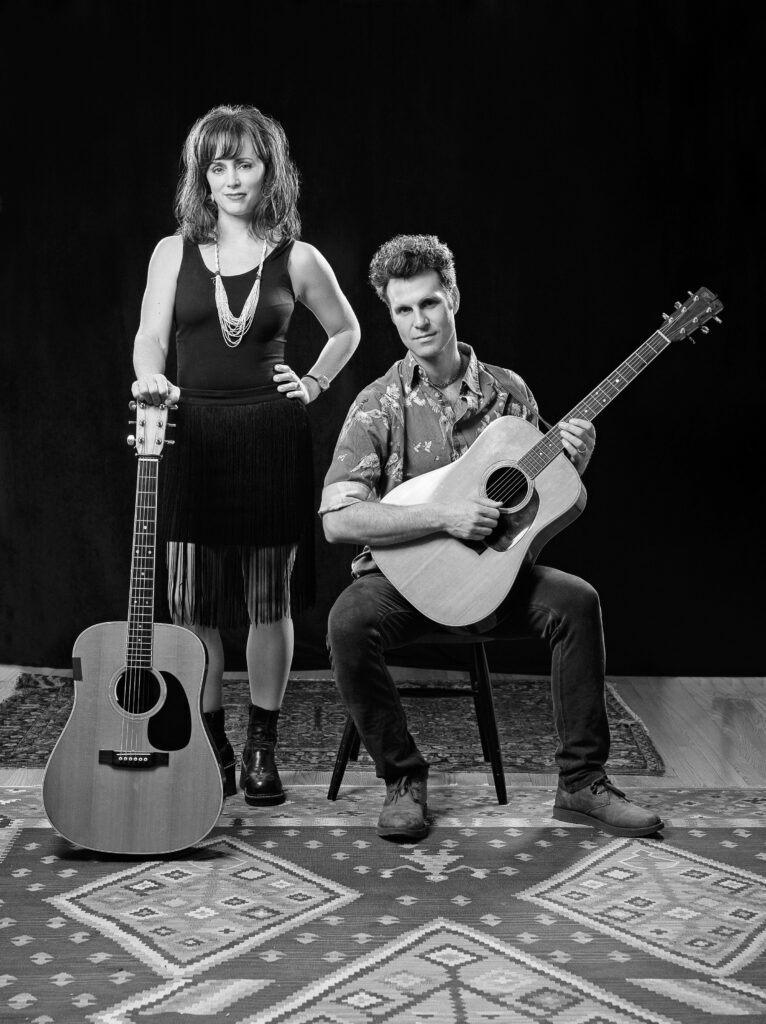 Goodnight Moonshine
November 13th, 2022 - 4:00pm - 6:30pm
Dyck Arboretum of the Plains
177 W. Hickory Street
Hesston, KS 67062
Get Directions
Get Tickets
---
Molly Venter's voice bends from a sweet moan to a gritty shout and back into a playful run in the space of a few bars and "it all goes down like silk," writes American Songwriter Magazine – "few singers turn first time listeners into eternal fanatics as effortlessly as Molly Venter." The potency of her voice is surrounded and supported by a lush landscape of orchestration, and improvisation created by Eben. The couple uses the creative process to explore a healthy authentic relationship. Both wholesome and irreverent, songs of grief and joy in equal measure; Molly gives smooth delivery to Eben's energy while Eben gives form and focus to Molly's passion.
Tickets
Pre-paid, reserved seating single-concert tickets (pre-tax) are $35 for adults and $25 for children 18 and under; Dyck Arboretum members receive an additional discount based on membership level.
Crust & Crumb a la carte menu ($5 each) at intermission (approximately 4:45 p.m.):
Savory:
Autumn Squash Soup (in a bread bowl)
Chili (in a bread bowl)
Sweet:
Dulce de Leche Morning Bun
Chocolate Eclair
Learn more about Goodnight Moonshine at https://www.goodnightmoonshine.com/.
Presented by Dyck Arboretum of the Plains and the Prairie Window Concert Series.