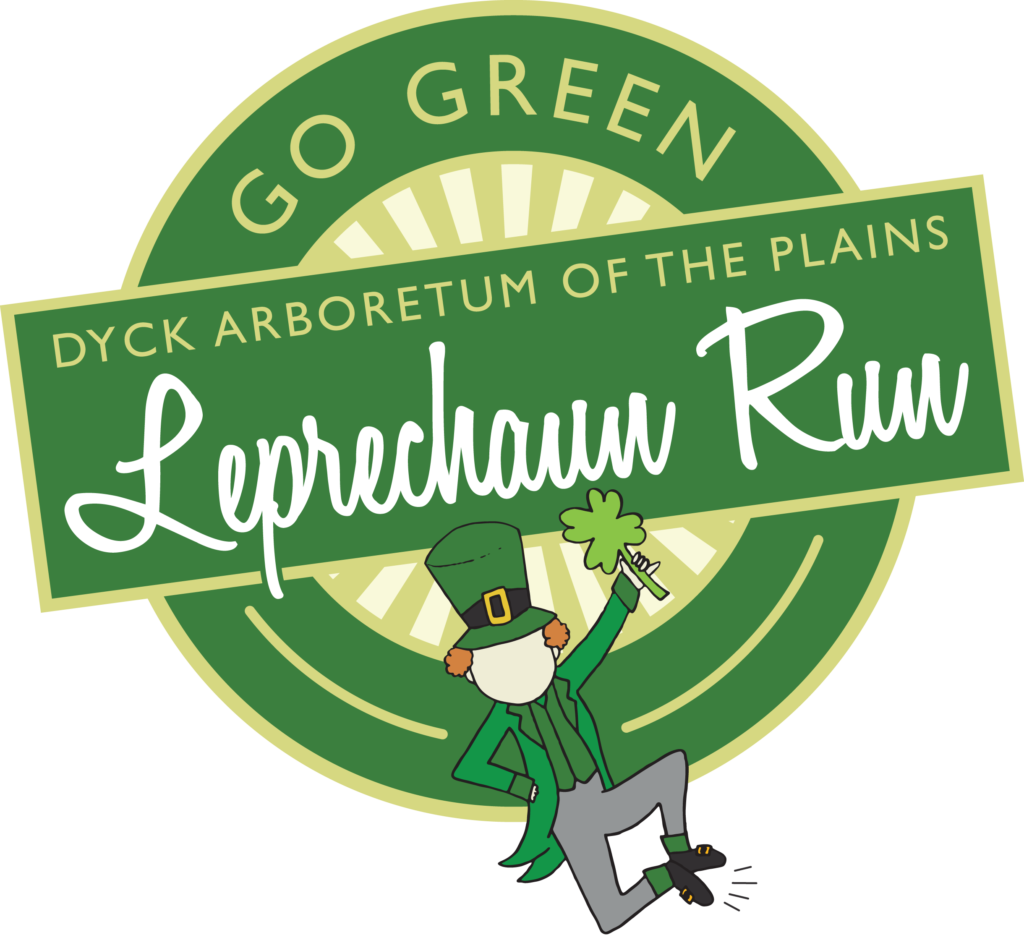 10th Go Green Leprechaun Run 2022
March 12th, 2022 - 8:30am - 11:30am
Dyck Arboretum of the Plains
177 W. Hickory
Hesston, KS 67062
Get Directions
---
2022 RESULTS!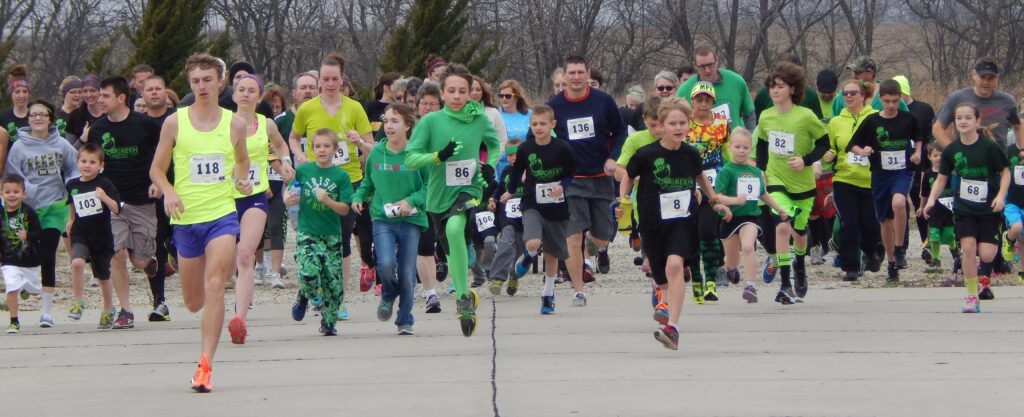 After two years off, we are back!
On Saturday, March 12, 2022, Dyck Arboretum of the Plains will host its 10th Go Green Leprechaun Run, including both a 2-Mile Fun Run/Walk and a 10K Run. Registration will begin at 8:30 a.m. and end at 9:15 a.m. for both distances at Dyck Arboretum of the Plains, 177 West Hickory in Hesston. Both chip-timed distances will begin at 9:30.
EARLY BIRD REGISTRATION is available through midnight on Sunday, March 6. Online registration will close midnight, Thursday, March 10, but in-person registration is available for an extra $5 on March 11 at packet pickup (3-6 p.m.) and before the race March 12 (8:30-9:15 a.m.).
See our commemorative neck gaiter race swag!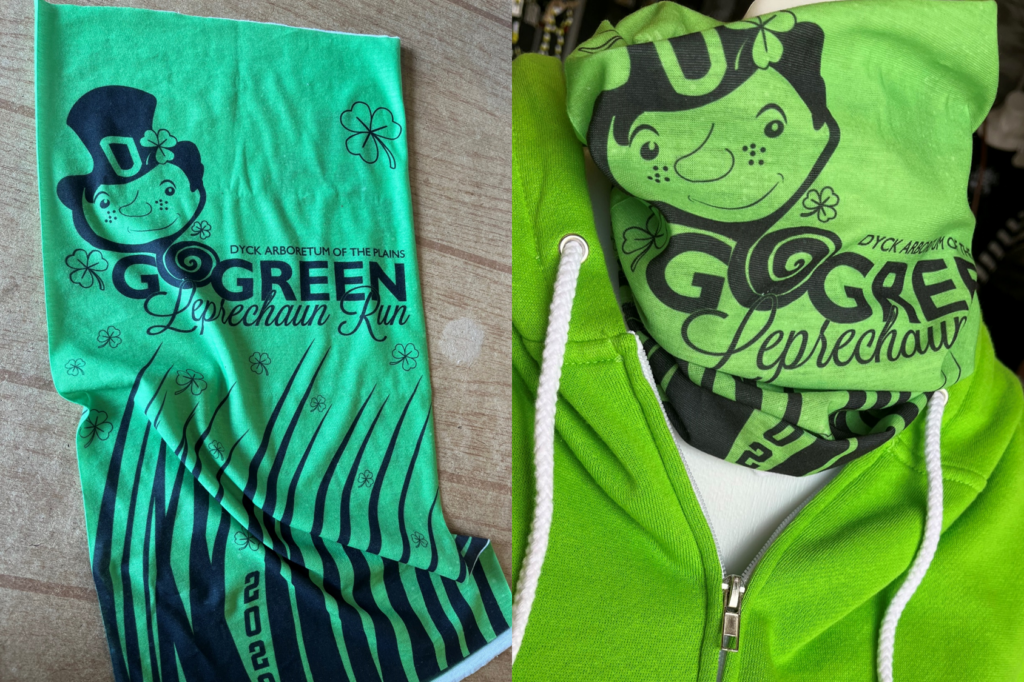 The community is encouraged to wear green and come out to Dyck Arboretum for this unique and fun event that will help to underwrite educational programming. For more information, contact Dyck Arboretum at arboretum@hesston.edu or call 620-327-8127.
Schedule:
Registration/packet pickup – 3:00-6:00 p.m. at Dyck Arboretum of the Plains (or pickup on Saturday morning)
Registration/packet pickup – 8:30-9:15 a.m.
Review of both courses in Pavilion – 9:15 a.m.
2 Mile and 10K races both start – 9:30 a.m.
Awards ceremony – 10:45 a.m.
For those of you who signed up two years ago, see your 1/5/22 email from us for a 50% off coupon code.
---
Dyck Arboretum Business Partners
AGCO
Golden Plains Credit Union
Advanced Physical Therapy
Kairos Consulting and Counseling, LLC
The Citizens State Bank
A Cut Above
Everence
Excel Industries
Resources for Participants
Results from Previous Years
2019 Go Green Leprechaun Run 2 Mile Overall Results
2019 Go Green Leprechaun Run 2 Mile Age Group Results
2019 Go Green Leprechaun Run 10K Overall Results
2019 Go Green Leprechaun Run 10K Age Group Results
2018 Go Green Leprechaun Run 2 Mile Overall Results
2018 Go Green Leprechaun Run 2 Mile Age Group Results
2018 Go Green Leprechaun Run 10k Overall Results
2018 Go Green Leprechaun Run 10k Age Group Results