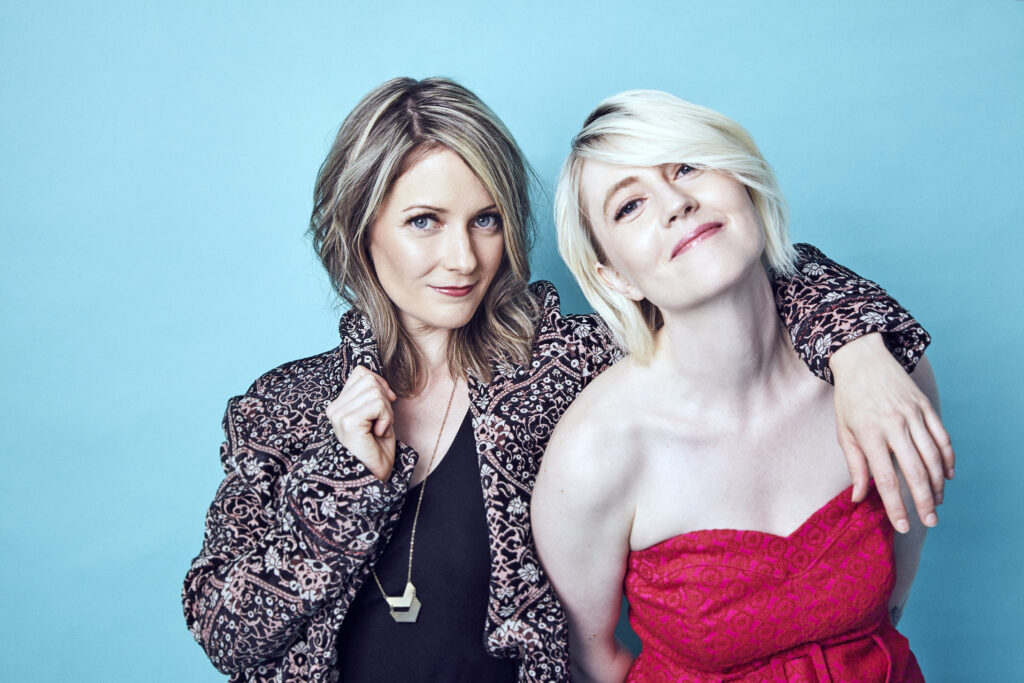 DALA
March 13th, 2022 - 4:00pm - 6:30pm
Dyck Arboretum of the Plains
177 W. Hickory Street
Hesston, KS 67062
Get Directions
Get Tickets
---
"Dala seem bound for a loftier place where substance stands equal to style."
– The Irish Times
Juno nominees and winners of the 2010 Canadian Folk Music Award for Vocal Group of the Year, Amanda Walther and Sheila Carabine of DALA write and sing in harmony best described as angelic. These two best friends met in their high school music class in 2002; they have since released five albums and toured extensively across North America. Darlings of the Canadian music scene, DALA are now poised to bring their fresh brand of acoustic pop music to the world.
Drawing upon influences like The Beatles, Joni Mitchell, Neil Young, and Bob Dylan, DALA write songs that are both catchy and insightful. Amanda's ethereal soprano voice blends seamlessly with Sheila's velvety alto, creating the lush harmonies that have become their trademark.
Tickets
Pre-paid, reserved seating single-concert tickets (pre-tax) are $25 for adults and $15 for children 18 and under; Dyck Arboretum members receive an additional discount based on membership level.
Crust & Crumb a la carte menu ($5 each) at intermission (approximately 4:45 p.m.):
Savory:
Potato and leek galette
Ham & cheese croissant with Irish cheddar
Sweet:
Pistachio chocolate Danish
Irish lemon pudding tart
Learn more about Dala at https://www.dalagirls.com/.
Presented by Dyck Arboretum of the Plains and the Prairie Window Concert Series.