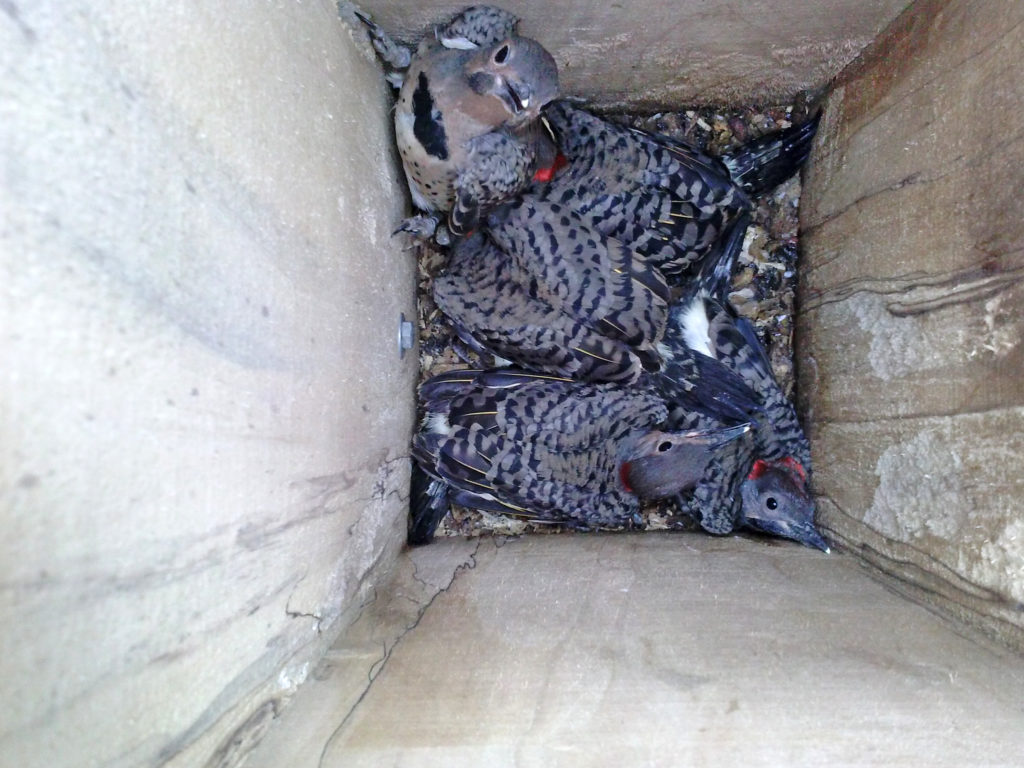 Creating Bird Friendly Habitat
January 30th, 2018 - 6:30pm - 8:00pm
Dyck Arboretum of the Plains
177 West Hickory
Hesston, KS 67062
Get Directions
---
Tuesday, January 30, 2018 with Jeff Hansen
To survive and prosper, birds require food, water, shelter, and nesting sites. By providing all four, we can attract birds to our landscapes. Jeff Hansen is a knowledgeable enthusiast of the natural world, and after going native with the landscaping of his suburban Topeka home, Jeff has documented more than 100 bird species on his property. Learn some of the Kansas native plants that provide food and shelter for birds, various bird feeder options, how to provide water in various forms, natural and artificial nesting options, and how Jeff solved his starling problem.
Come for supper at 6:00 p.m. or just the lecture at 6:30 p.m. ($5 for lecture, $10 for supper and lecture). For supper reservations, call 620-327-8127 by 4 p.m. on Friday before the Tuesday lecture.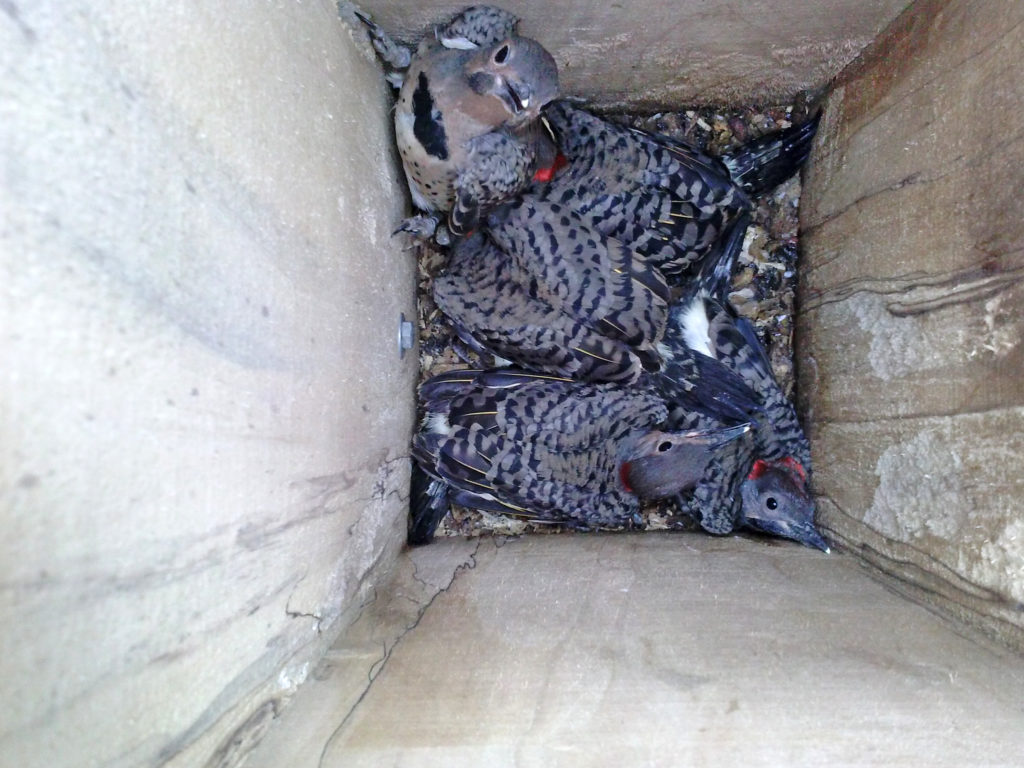 Northern Flicker nestlings, 21 days old, Jun 1Click HERE to see the full Winter Lecture Series Schedule.